XL Tribe
Hola Mi Tribesmen I guess I'll start by introducing myself.…
XL Tribe X Bad Rhino Collaboration Part 5
**Sponsored Post**
Happy Black Friday to my fellow Big & Tall man. I put up a list of 18 places for us to Shop over the holiday seasons. Bad Rhino was one of those brands for a reason. They cover all the bases of what a great brand should . I like to call them the PFS. That's price, fit and style. If you have these trifecta of things then I consider your brand a viable one to promote to the our audience. Head over to https://www.badrhino.com and check out there 3 for the price of 2 Black Friday sale.
PS Their shipping is only $5.
Model Jay & Kirk Are Wearing:
Sweater: $35 (XXL) BadRhino Grey Marl & Navy Raglan Logo Detail Sweatshirt
Hoodie: $42 (XXL) BadRhino Burgundy Marl Applique Logo Detail Hoodie
Shorts: $27 (XXL)  BadRhino Navy Basic Sweat Shorts With Pockets
Shorts: $27 (XXXL)  BadRhino Navy Basic Sweat Shorts With Pockets
Shoes: $24 (Size 11) White Canvas Lace Up Plimsolls
Shoes: $8 (10) Black Mock Croc Print Slip On Plimsolls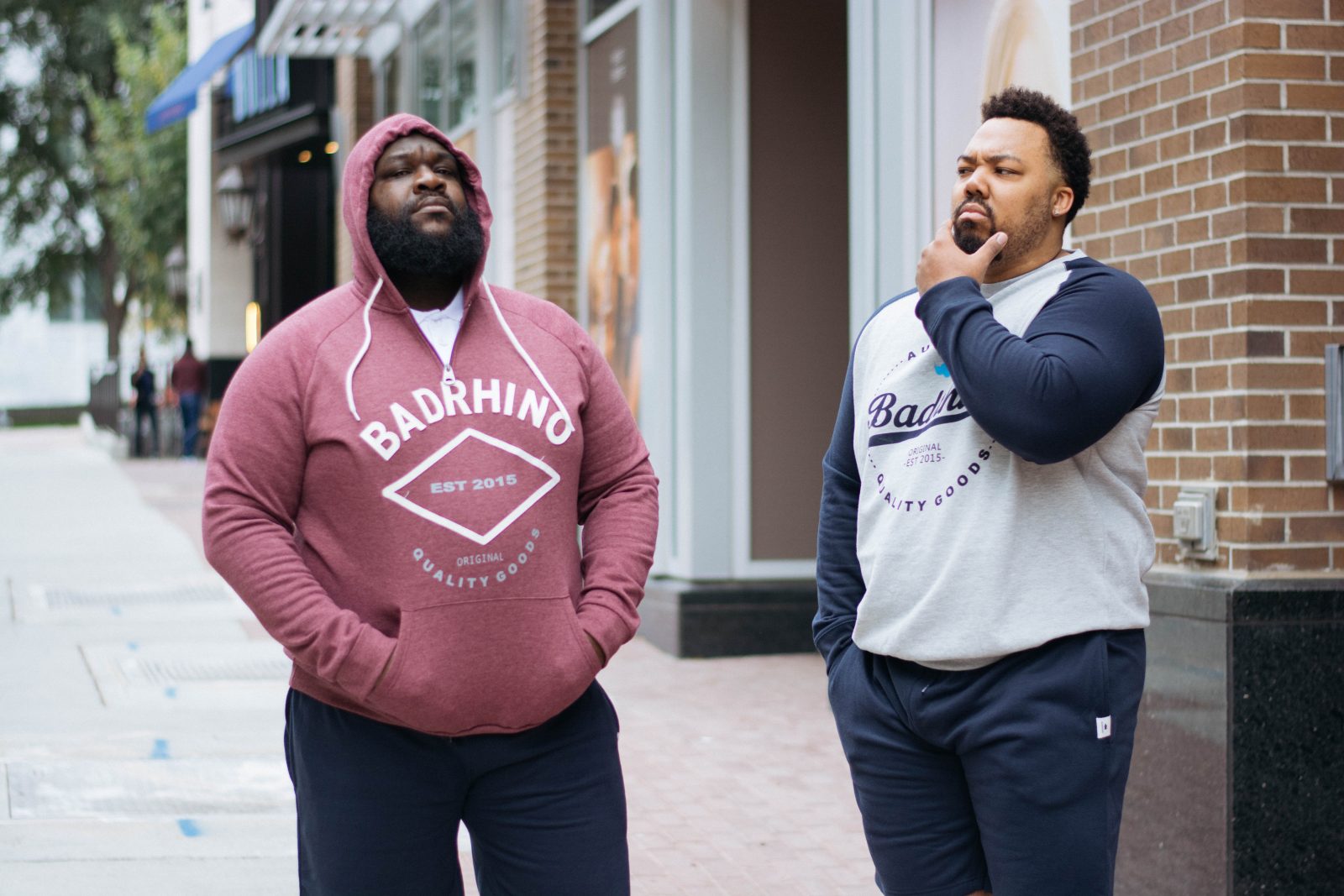 Related
XL Tribe
Hola Mi Tribesmen I guess I'll start by introducing myself. I'm Kirklan Hawes the Founder and creator of XLTribe.com. This site was birthed from an old idea I had to create a community of like-minded guys that was tired of being miss represented and wanted to be displayed in the truest form. Changing the way Big & Tall Men are perceived is the goal for XLTribe.com.