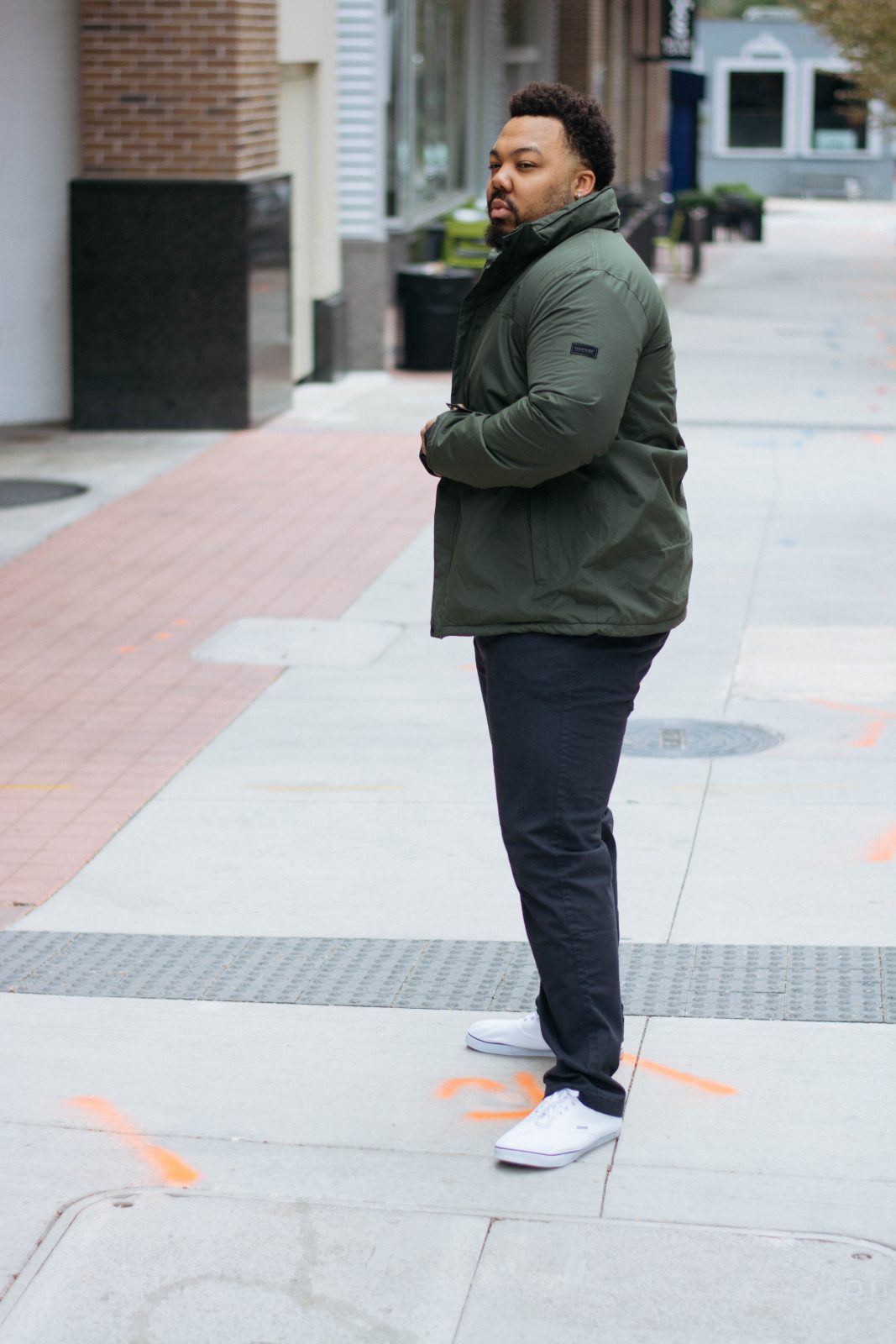 XL Tribe
Hola Mi Tribesmen I guess I'll start by introducing myself.…
If you click on any links on this site XL Tribe May receive compensation from the affiliate links of the companies mentioned in this post.
XL Tribe X Bad Rhino Collaboration Part 6
**Sponsored Post**
We have arrived at the final XL Tribe X Bad Rhino Collaboration post. I wanna thank you all for sticking through six days of  looks. I know normally I only do one outfit post per week but when the photos were done and edited. There was over 190 photos and I couldn't just give you'll one post mannnn. So this week was dedicated to Bad Rhino's amazing fashion. We hope that you all have enjoyed these fashions as much as we enjoyed posing them. Happy Small Business Saturday. Please support your local small business they are the bread and butter of the American society.
Models Jay & Kirklan Are Wearing
Jacket: (XXL) $31 REGATTA Khaki Hesper Jacket
Shirt (2) $24 XXL BadRhino White Polo Shirt With Navy Stripe Detail
Shirt (2) ($41) BadRhino Navy, Red & White Colourblock Polo Shirt With Badge
Pants: $47 (Size 44) BadRhino Navy Stretch Chinos
Shoes: $24 (Size 11) White Canvas Lace Up Plimsolls
Shoes (2) Not In Stock
Related
XL Tribe
Hola Mi Tribesmen I guess I'll start by introducing myself. I'm Kirklan Hawes the Founder and creator of XLTribe.com. This site was birthed from an old idea I had to create a community of like-minded guys that was tired of being miss represent and wanted to be displayed in the truest form. Changing the way Big & Tall Men are perceived is the goal for XLTribe.com.