XL Tribe
Hola Mi Tribesmen I guess I'll start by introducing myself.…
Top 10 Featured Tribesmen Of The Year
Happy new year to all my fellow XL Tribesmen out there. I hope that 2018 is prosperous and full of the life you envision for yourself. This year we are not taking any liberty we're going after our dreams full force. I want you guys to chase your dreams so hard that your dreams start telling you all right OK OK here you go. After analyzing The Top 10 Featured Tribesmen of the year. I noticed that we all have a similar struggle finding brands that fit in a way that is seamless. Having a brand that you could walk into the store get your size and know it's going to fit.  Well, 2018 will be filled with us finding brands that can fulfill those needs for most if not all of us.
10.XL's Featured Tribesmen Of The Week Courtland Pickens
What are your biggest fashion obstacles?
Finding clothes that fit. I don't consider myself big & tall, I'm just big! So I always have to find myself buying clothes, then taking them to my tailor.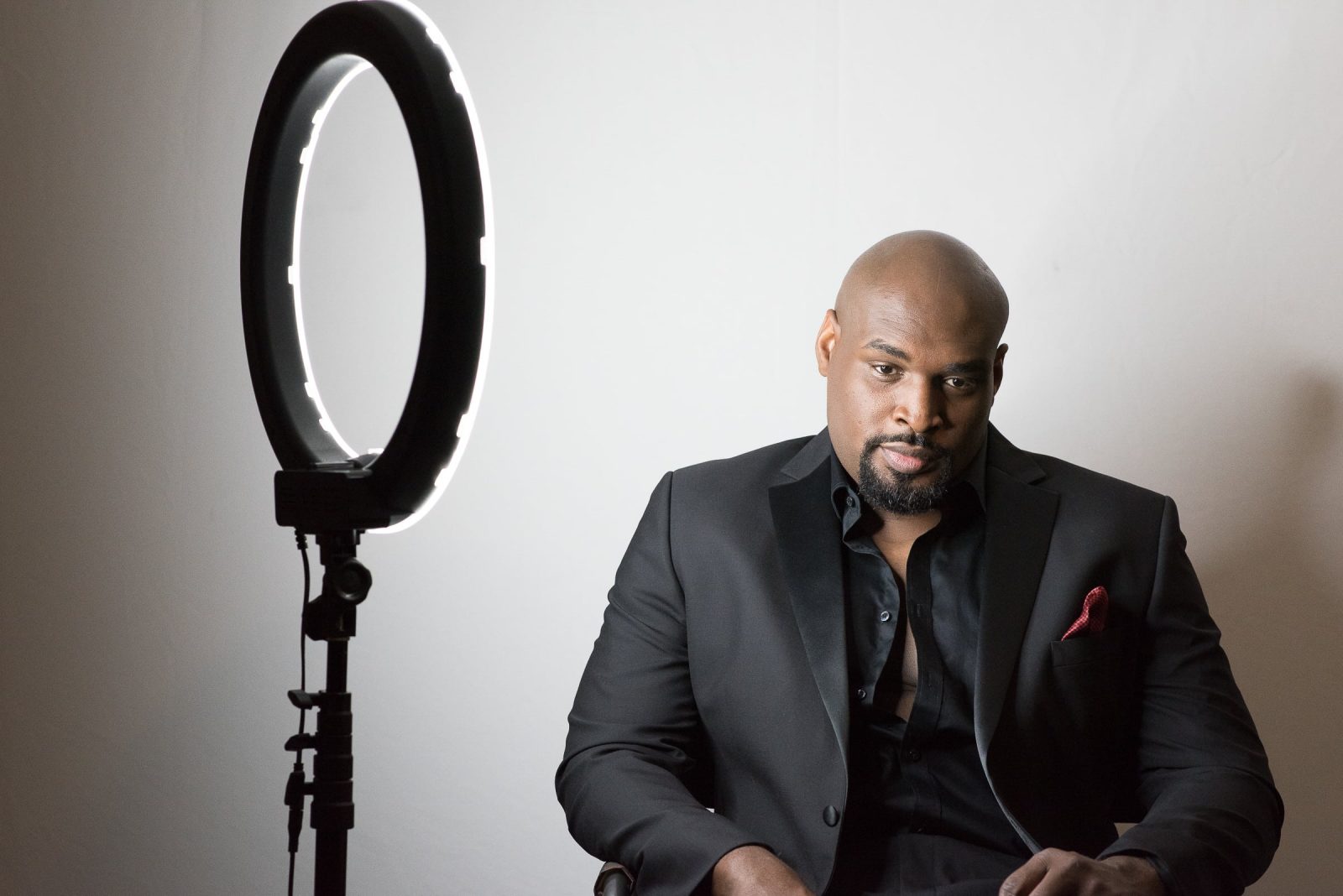 9.XL's Featured Tribe's Men: Rah Mosley
My biggest fashion obstacle would be finding long sleeve button up shirts that fit perfect. My arm length is 41! Sometimes I have to go up on shirt size to achieve the arm length I desire, then I have to get it tailored because it's too big in the midsection.
8.XL's Featured Tribe Men Of The Week James Fatz
What are your biggest Fashion Obstacles?
My biggest fashion obstacle is that it's 2017 & the major chain stores I like to shop at, I have to go online to their website just to find my size. Why can't you had XXL to XXXL to your clothing line & stores?!?
7.XL's Featured Tribe Men Of The Week Dave Silas
What are your biggest Fashion Obstacles?
One of my biggest obstacles would be finding stylish clothing in my size. Being 280 lbs with broad shoulders, it is hard to find clothing off the rack that gives the same tailored fit and look as a standard size man. So, when purchasing a suit, the cut of the jacket and pants never seem to match. Being a 52L typically calls for a longer pants length and inseam which doesn't fit properly. Therefore, everything must be altered. Being able to represent big men with confidence and being taken seriously in this industry, has also been a big obstacle. We've come a long way in the past 5 years and the industry is seemingly responding by offering better fits for jeans, sweaters, and slacks.
6.XL's Featured Tribes Men Isaiah Thompson
What are your biggest fashion obstacles?
My biggest fashion obstacle is staying trendy and stylish without having to compromise fit.

5.XL's Featured Tribesmen Of The Week Rahsaan Donald
What are your biggest fashion obstacles?
Finding clothing that doesn't wear me………(just because it's on doesn't mean it looks good) ….Everyone doesn't have the same body type …..so what may look good on someone else may not work for me……..So I have to try on multiple sizes and styles until I achieve the look I wear well …..not the look that wears me.

4.XL's Featured Tribesmen Of The Week Donavan West
What are your biggest fashion obstacles?
My biggest fashion obstacles are finding pants that have a narrow cut but aren't too tight. I'm not looking for skin-tight pants but I can do more fitted. I think as a 6 6′ guy, finding that look is an obstacle.  Shirts that also have a good fit in the chest and back are usually too short in the arms. Another fashion obstacle is being a big man in search of fashion overall. Lack of access to fashionable attire is an obstacle. While I'm excited to see a surge in more diversity in the fashion industry and the subsequent inclusion of big men into the diaspora, it's still moving at a snail's pace. My mother was a seamstress so as a young man, my brothers and I often designed clothes that we wanted to wear and made them. I still tend to do some version of that today. I often find myself designing my suits and shirts. As for casual clothing, the sizes in most fashions usually dictate that I get them adjusted so the tailor at the dry cleaners may become my co-designer on some pieces.
3.XL's Featured Tribe Men Of The Week David Anderson
What are your biggest fashion obstacles?
My biggest fashion obstacles are myself and not getting to the store early enough. For me I have to constantly fight with myself in that I will allow that voice to creep in and tell me you're not "fly enough or good enough" I am the HARDEST on myself. That has caused me not to go to events or not feel my best and we all know when you look good, you feel good but for me feeling good should be first. Once I feel great the whole getting to the store early enough to find my size won't drive me insane (laughing)… all jokes aside, with me, not being that tall and my waistline being a certain size, I have to just take some time to look for things and I also don't like looking like everyone else. So it becomes an obstacle and challenges not finding my size or seeing that my size was just sold out.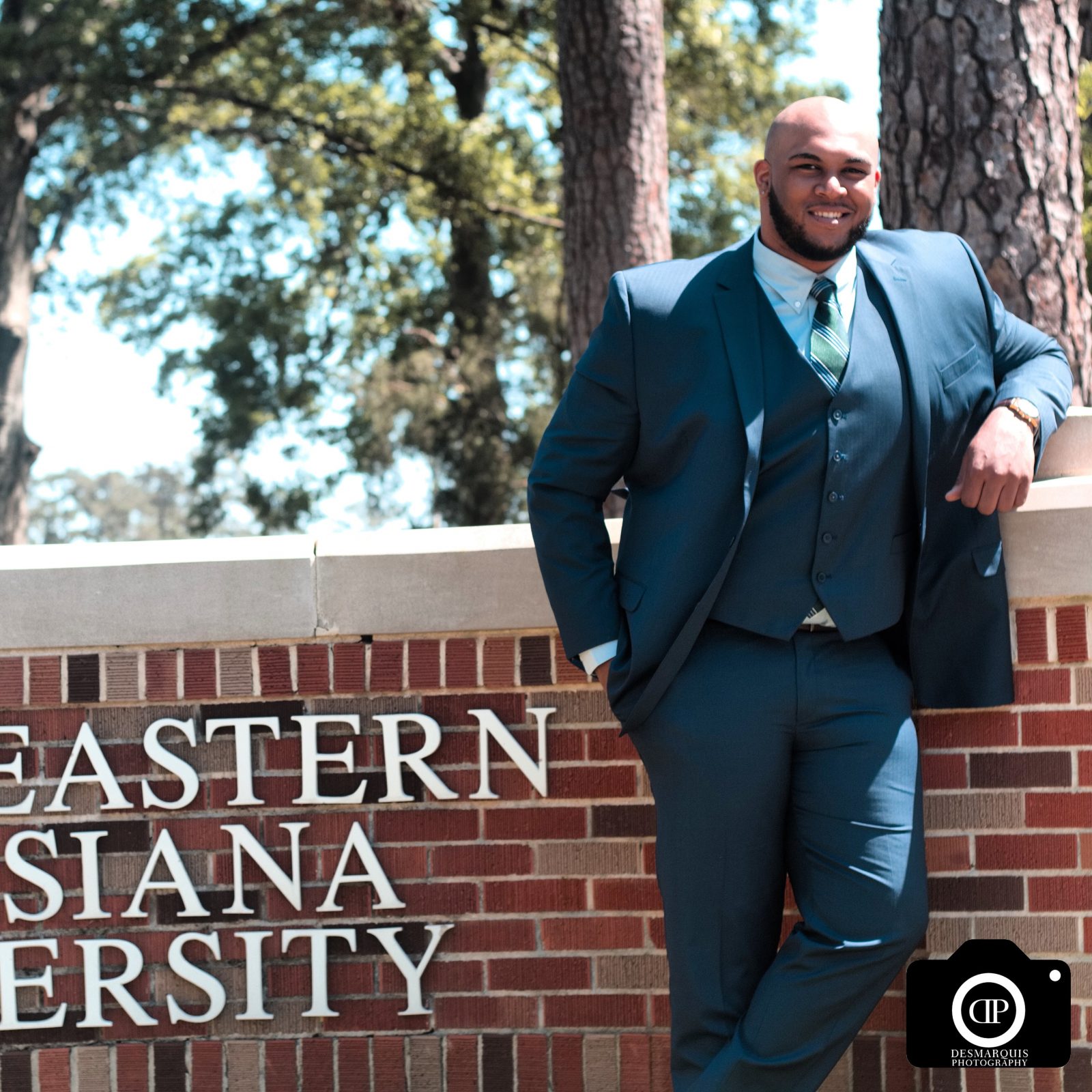 2.XL's Featured Tribesmen Of The Week: Myles Haydel
What are your biggest Fashion obstacles?
I think it's a little cliche but, finding clothes that ultimately fit properly is one big obstacle. Everyone has their own unique build and shape and a lot of clothes are built with one body shape in mind so that can be a little tough. Thank God for brands that carry extended sizes and great tailors!

1.XL's Featured Tribe's Men: Dr Lionel Horugavye
I think one of my biggest fashion obstacles is to find clothes that fit my body properly. For example,  when it comes to pants, they are either too large and long or tight and short. I always end up tailoring and tapering most of the clothes to fit my body. Thankfully, lately, there are a lot of brands on the market tailored to plus size men.
Related
XL Tribe
Hola Mi Tribesmen I guess I'll start by introducing myself. I'm Kirklan Hawes the Founder and creator of XLTribe.com. This site was birthed from an old idea I had to create a community of like-minded guys that was tired of being miss represented and wanted to be displayed in the truest form. Changing the way Big & Tall Men are perceived is the goal for XLTribe.com.