XL Tribe
Hola Mi Tribesmen I guess I'll start by introducing myself.…
XL's Featured Tribe Men Of The Week Corey Fox
1. What are your biggest fashion obstacles?
My biggest fashion obstacle might be finding clothes that are not basic.

2. Where are you from and how you describe your style?
I'm from meridian ms so my fashion is southern.
3. Tell us about your biggest fashion nightmare and if it came true do explain. (attach a picture if you can)
Never really had a fashion nightmare.

4.What are somethings you wanna see more of from your favorite brands?
I would to see the store receive more clothes that are posted on the internet.
5.Where do you see yourself in five years and how do you see yourself accomplishing it?
In 5 years I could see myself with a lot of money and I want to start my on fashion and I can achieve that by laying down my foundation and getting promotions.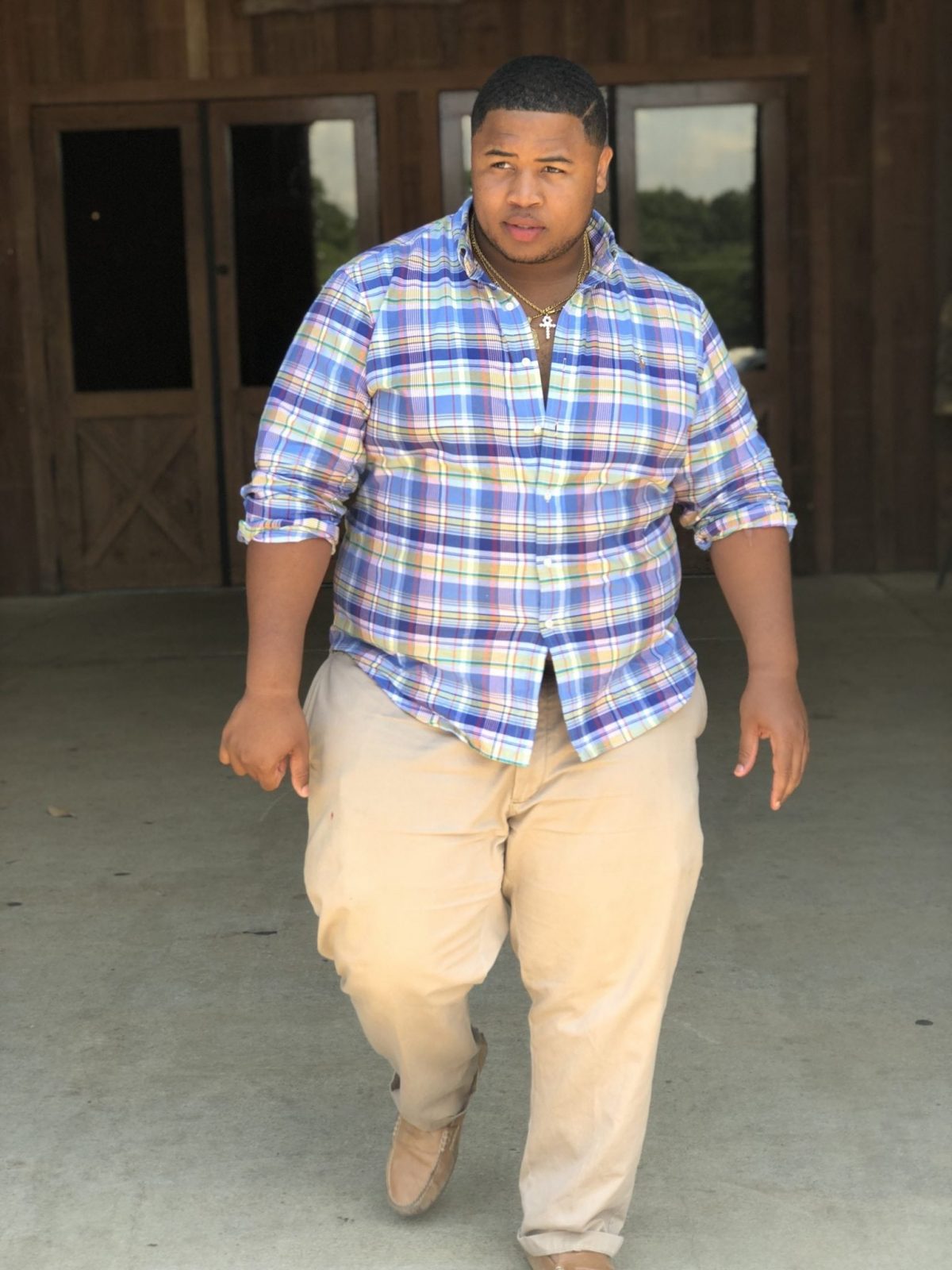 6.What do you feel is missing in fashion for the men of size?
Things that might be missing is more styles in our size.
7.If you could swap styles with one celebrity who would it be and why?
DJ Khaled his swag fye.
Related
XL Tribe
Hola Mi Tribesmen I guess I'll start by introducing myself. I'm Kirklan Hawes the Founder and creator of XLTribe.com. This site was birthed from an old idea I had to create a community of like-minded guys that was tired of being miss represented and wanted to be displayed in the truest form. Changing the way Big & Tall Men are perceived is the goal for XLTribe.com.