XL Tribe
Hola Mi Tribesmen I guess I'll start by introducing myself.…
A Week With My Big Fig Mattress
I don't even know where to start with how amazing my Big Fig Mattress is. We'll start with the ordering process from the start was easy breezy. So I got my email stating that I could order my bed now (insert dancing big guy gif)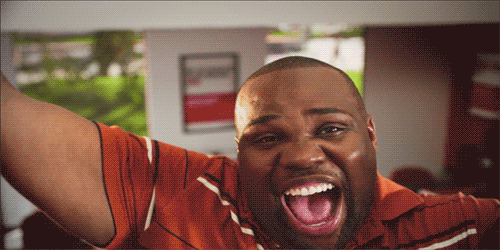 the delivery process was even smoother.  The next email I got basically told me that my bed was ordered and was being made and shipped, once it gets into my local area then I'll be contacted by the shipping company directly to schedule a date and time . The delivery company was on their peas and cues. I got an email within less than I would say two weeks advising me on how the shipping process would go.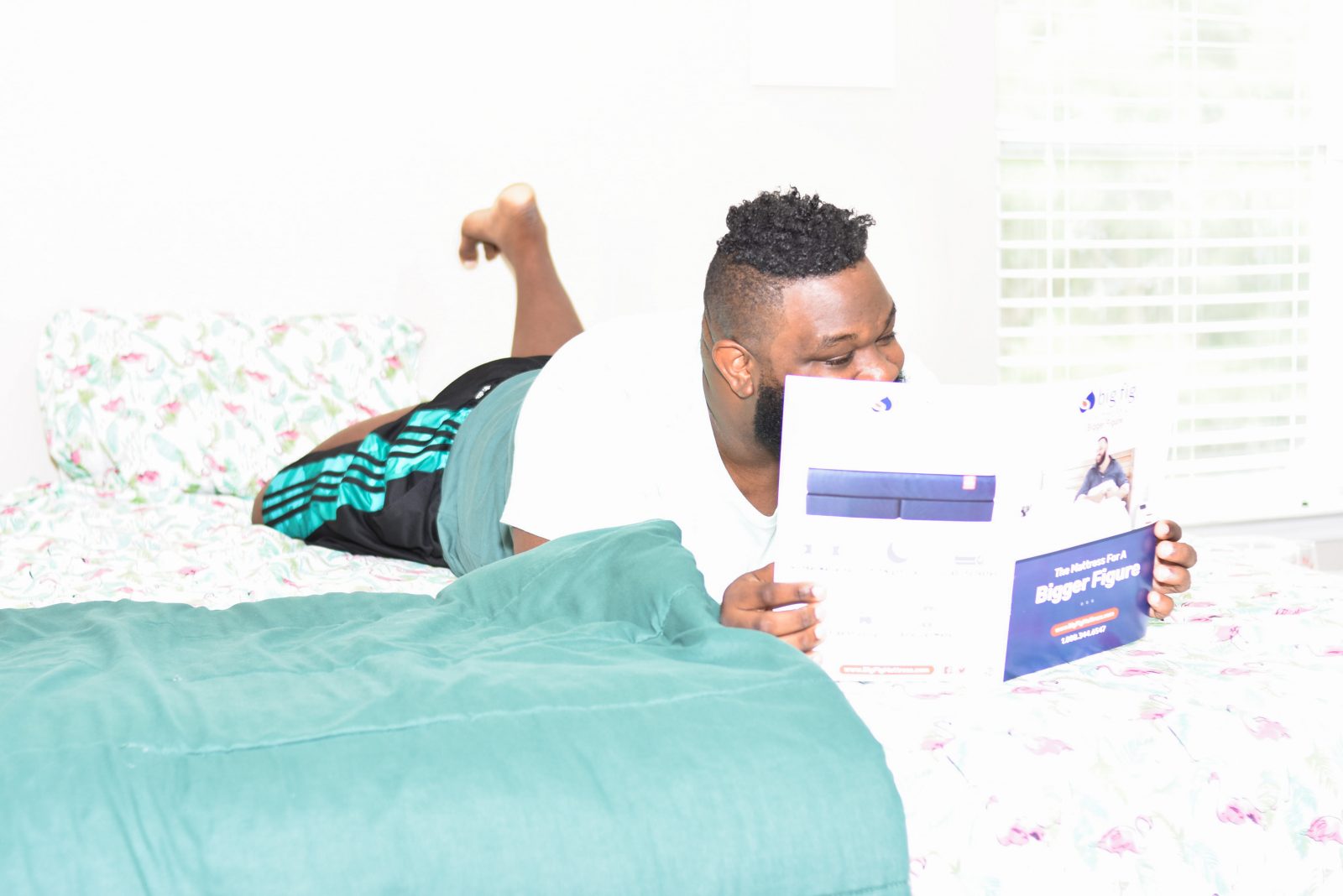 I got the second email for my delivery date and they sent me a text message confirmation confirming with the link that I can track my package. The next email in the chain stated that someone would be here between 12 and 4 on the day of he called me at 11:30 to make sure that the room was clear to be delivered in by 1230 ,1 o'clock they were here delivering my new Big Fig Mattress.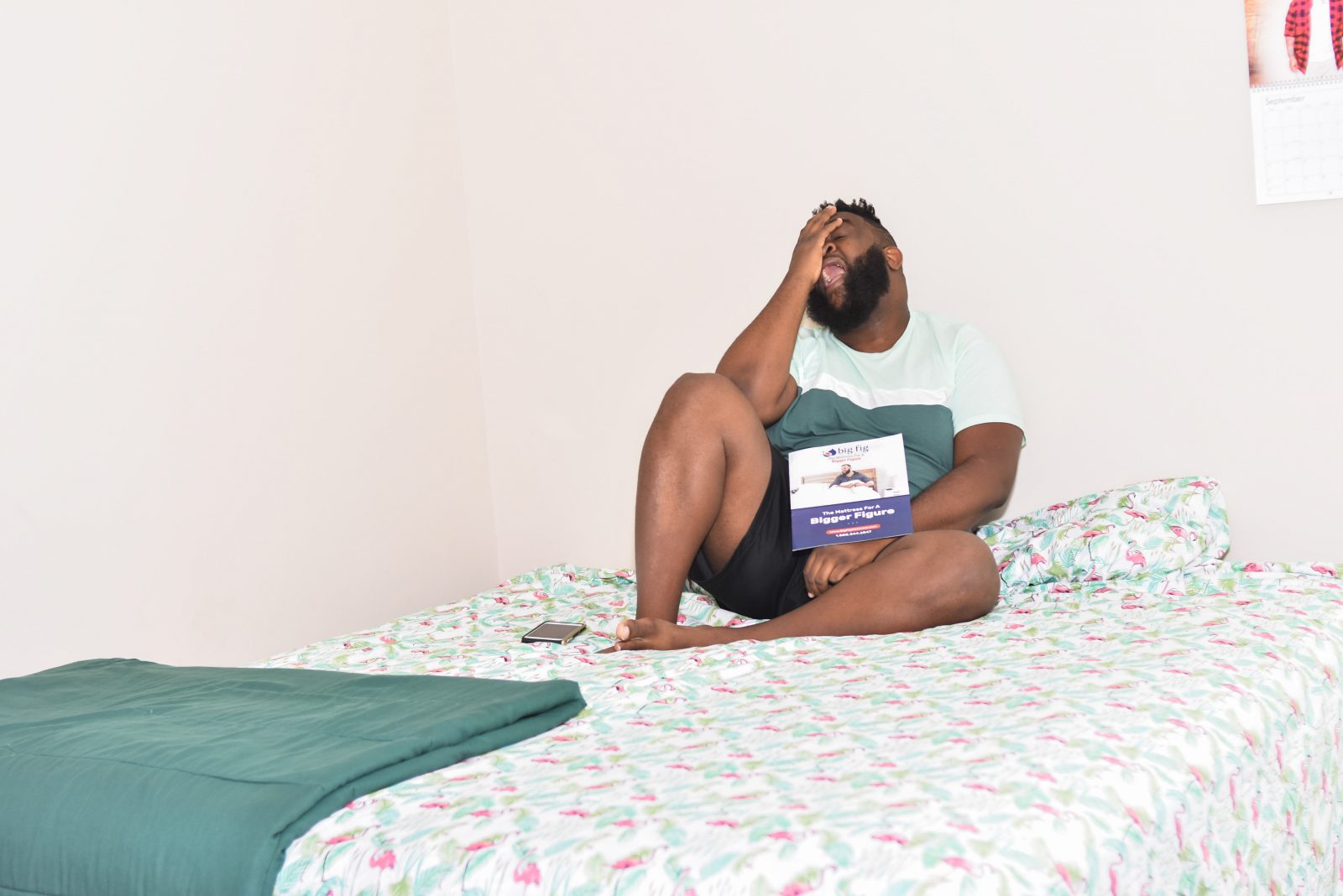 It's currently been over a week since I've had my new bed and it is everything they say in the brochure and more this bed is soft but firm at the same time. It is supports you at night so you're not hot.  I'm a 30-year-old man and I've never had a king size bed so first of all there's so much room on this bed, as a matter of fact I'm writing this post from this bed. It's so comfortable when you wake up in the morning you don't want to do anything. I'm just gonna sitting here like I just can't believe how comfortable this bed is.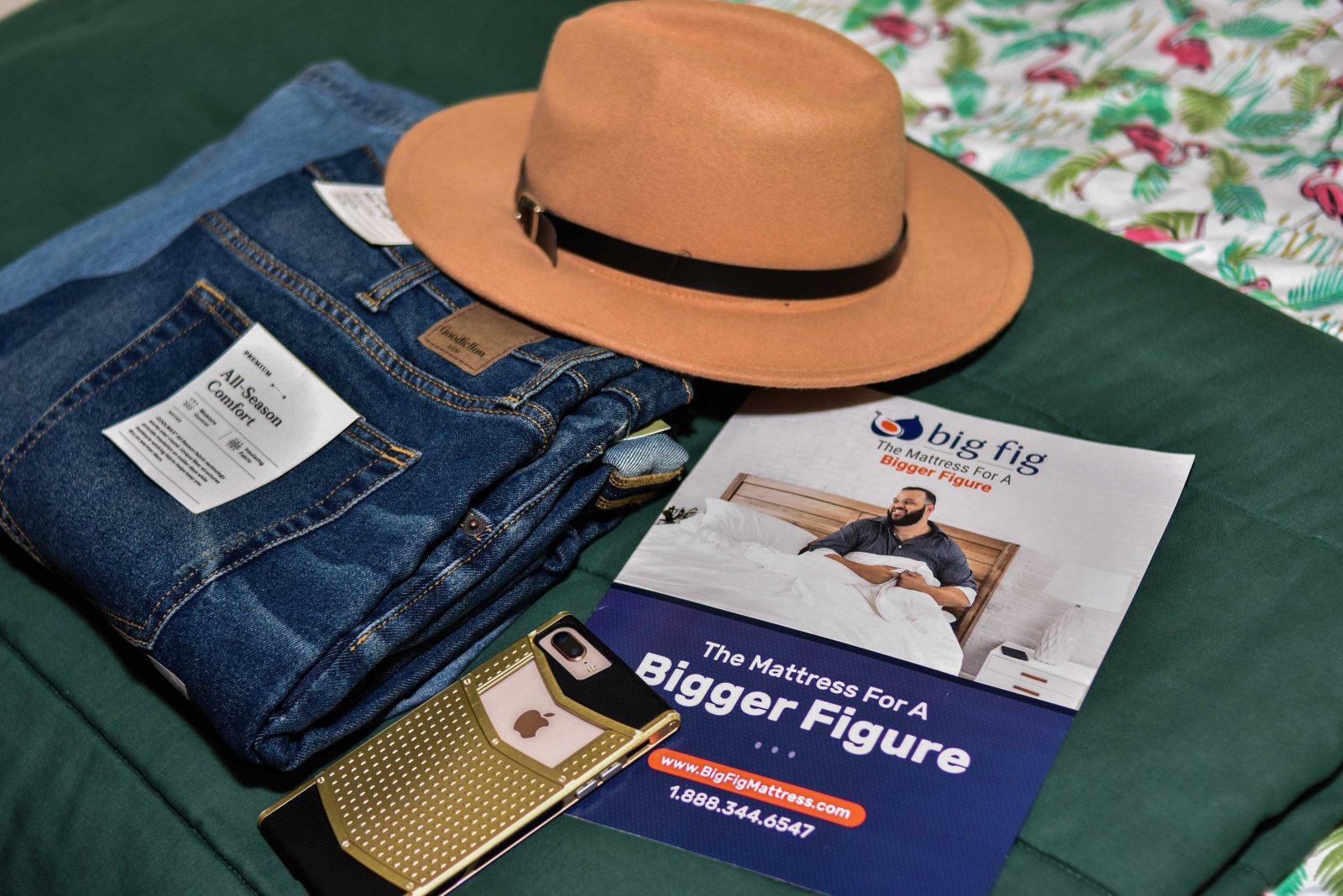 Now on to the many intricate details into how this bed is configured specifically for bigger bodies.
It has a thermal gel cooling technology to regulate the temperature, that's why at night-time even if it's hot you don't get hot.
It has 1600 pocketed coil springs (in the King Size) for better support of your neck and your back LOL.
The foundation supports five times the weight of a typical foundation.
It has a 20 year warranty.
There's three layers of high density polyfoam for Non sagging so when you sit on the corner of the bed guys you won't get that sagging like you do on regular beds
It's Made In The USA
The Big Fig Bed Frame is made with recycled railroad steel and rated to support up to 2000 lbs.
[adace_coupons ids="8969″]
Use Code "XLTRIBE" To Save $100 Off Your Purchase
Photography By: Shots By Priiincesss
Related
XL Tribe
Hola Mi Tribesmen I guess I'll start by introducing myself. I'm Kirklan Hawes the Founder and creator of XLTribe.com. This site was birthed from an old idea I had to create a community of like-minded guys that was tired of being miss represent and wanted to be displayed in the truest form. Changing the way Big & Tall Men are perceived is the goal for XLTribe.com.