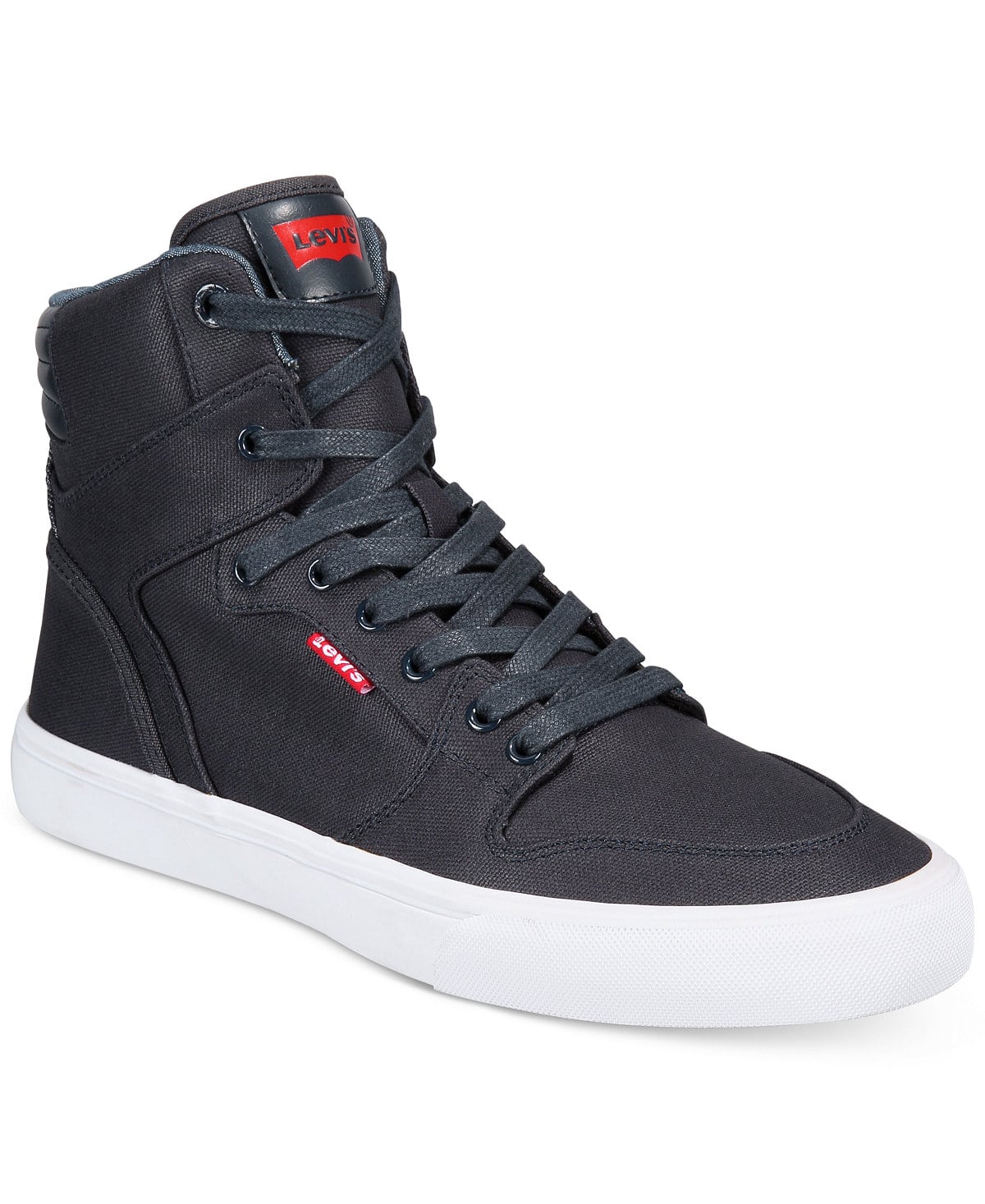 XL Tribe
Hola Mi Tribesmen I guess I'll start by introducing myself.…
If you click on any links on this site XL Tribe May receive compensation from the affiliate links of the companies mentioned in this post.
Shoe Of The Week Levis Maxwell High Top
Sometimes the weirdest ideas just come to me so I'm saying I'm trying to construct a story for this weeks sure the week and I happen to be reading my email and saw the Macy's was doing a Black Friday in July so I'll go to the app and the first Shoe I see are these Levis. Oh, I'm like how much?  We blogging about this right now. They are only $45 dollars… 
Levi's® combines canvas and denim at the upper to create the multi-media look of these super-fashionable high-top sneakers.
Athletic toe
Lace-up closure
Padded collar
Cotton upper; rubber sole
Imported
Related
XL Tribe
Hola Mi Tribesmen I guess I'll start by introducing myself. I'm Kirklan Hawes the Founder and creator of XLTribe.com. This site was birthed from an old idea I had to create a community of like-minded guys that was tired of being miss represent and wanted to be displayed in the truest form. Changing the way Big & Tall Men are perceived is the goal for XLTribe.com.